Looking for Business Coaching? Book a 30 Minute Complimentary Discovery Session here!
BOOK MY CALL NOW

I am a Money, Marketing and Soul Coach and I help women Move from struggle to making great money doING what we love!
You're great at your job or in your business.  You get the most amazing results and transformations but something is missing.  Maybe you just don't have enough clients of the right kind or you're always busy but never seem to have any money or free from worrying about it.  You're not getting paid what you're worth and it's time to stop under earning!
You're not alone.  I've been there too & I can help you!  I've helped hundreds of women find a new, powerful and happy relationship with money, replacing stress and under earning with ease and flow, attracting rich opportunities!  
Join my Money Mastery and Marketing for Women community on Facebook. 
A safe place for us to explore our money challenges and learn 

tips and tricks to make money so much easier! 
Learn the way that suits you
One To One Money and Marketing Coaching for women, especially therapists
Read more here..
Women's One Day Retreat in Leigh-on-sea, 22 September
Sometimes just getting away from your normal world can open you to a new way of being. Join me for an intimate retreat, a blissful day of relaxation, rejuvenation and transformation in Leigh-on-sea!
MONEY MASTERY COURSES
One day workshop to six month individual coaching programmes.
The Secret Energy of Business programme for women entrepreneurs who want to find what they are really here to bring into the world. VIP Days and longer programmes.

I coach mainly over the phone so distance is no problem.
Business Mastermind for Women Entrepreneurs
Join an amazing group of women entrepreneurs for half a day round the table coaching and masterminding in Leigh-on-sea every month for a year.
---
I've had a career change and am not earning as much as I was when I was employed.  I had limited beliefs around what I can charge and earn. 
Working with Rosemary, I've had a huge mindset shift, believing what I offer really has value.  Do it!  It's an eye opener.  This stuff works"!
 Phillipa Kettlewell, As-If Living
Philippa "Philly" Kettlewell
Rosemary's Money Mastery course was so much more than I could have imagined!
Now that I fully understand my relationship with money, I have cleared a lot of issues that were holding me back. I feel like a weight has been lifted and I can stride forward with my business and personal financial life.
I've taken some very positive steps to help overcome my fear of financial instability and I've even had a 'Money Date' with my husband so we are now in line with our spending!
I cannot thank you enough Rosemary! I have been recommending you to everyone I meet, and will continue to do so! Sam Lindsay
 I can wholeheartedly say this has been the BEST business decision I have made this year.
I started the day feeling unappreciated and totally fed up with not being paid on time … like I was working for free. I left feeling totally EMPOWERED!! A complete transformation in 6 hours!!
In the 12 days since the workshop all but one of the outstanding invoices have been settled, 75% of my July invoices have been paid and I have secured a new business client today. Bring on August!!! Thank you so much Rosemary … just goes to show Magic can happen when you are in the right headspace. Looking forward to working with you again in the future.
---
Money isn't everything but it's right up there with oxygen.
Zig Ziglar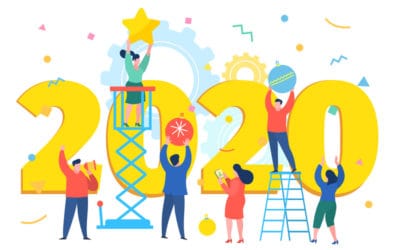 I'm not a believer in New Year's Resolutions but I am a big believer in having some big intentions for a new year and being future focused. I'm a Money, Marketing and Soul Coach and here are three big tips to prepare the way for a powerful 2020! Tune into your future...
read more