I help heart centred business women run the business you love, attract ideal clients and most of all, love the process!
You're great at your job or in your business.  You get the most amazing results and transformations but something is missing.  Maybe your business has disappeared right now and you're wondering where you go from here.  Or you just don't have enough clients of the right kind. Maybe you're always busy but never seem to have any money or free from worrying about it.  
You're not alone.  I've been there too & I can help you!  I've helped hundreds of women find a new, powerful and happy relationship with money, replacing stress and under earning with ease and flow, attracting rich opportunities & so much more lightness and joy!  
Join my Winning  Women Business community on Facebook. 
A safe place for us to build our tribe, explore our challenges and learn 

tips and tricks to make business more fun, supported and easier!   
Learn the way that suits you
One To One business Coaching for heart centred women in business
Fast track Individual Money COaching
You can have the best business strategy but if you're unaware of those old beliefs that are running you, we won't get the sustainable success we want.  
Explore your relationship with money, increase your self worth, shed any old beliefs that are holding you back! 
Create your Power House Business Strategy.  
OWN YOUR VALUE, CHARGE YOUR WORTH ONLINE INTENSIVE September 2021
40 Day Online Programme.  Weekly video to your Inbox.  Weekly Live Q & A. Supportive Facebook Group. 
Or tackle the whole course in one hit if you're that kind of gal.  
Begins 8 September.  Super Special Early £297 & 121 Money Breakthrough Session before 15 August.
A LIFE CHANGING VIP DAY!
You want to be on purpose.  You want clarity and to have the business that lights your soul.  Know what you're here to bring to the world. 
Take a deep dive VIP day with me.   Let your soul (and the Archetypes) tell you what's possible and we can start to create it together.  
"This was the best investment of my adult life". Charlotte Smith, Lotts & Lots 
---
I've had a career change and am not earning as much as I was when I was employed.  I had limited beliefs around what I can charge and earn. 
Working with Rosemary, I've had a huge mindset shift, believing what I offer really has value.  Do it!  It's an eye opener.  This stuff works"!
 Phillipa Kettlewell, As-If Living
Our household income has doubled in the year since I worked with  Rosemary.
Working with my money archetypes, I become much less fearful about money, I realised I was doing much better in my new mortgage business and my increased confidence allowed my business to blossom.
I left my paid job and even employed 3 people to help me!  My new found confidence in money took the pressure away from my husband (which I didn't even know was there!) and he then felt able to find a more challenging role with much better pay and conditions.
I really would recommend working with Rosemary – she is my money angel!
 I can wholeheartedly say this has been the BEST business decision I have made this year.
I started the day feeling unappreciated and totally fed up with not being paid on time … like I was working for free. I left feeling totally EMPOWERED!! A complete transformation in 6 hours!!
In the 12 days since the workshop all but one of the outstanding invoices have been settled, 75% of my July invoices have been paid and I have secured a new business client today. Bring on August!!! Thank you so much Rosemary … just goes to show Magic can happen when you are in the right headspace. Looking forward to working with you again in the future.
---
Money isn't everything but it's right up there with oxygen.
Zig Ziglar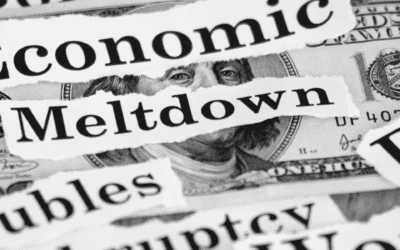 I'm not doing fear anymore.. I'm taking my ball back, and helping other women do the same. Enough is enough. Back in spring 2020, I felt pure fear.  There was so much that we were being told we should be scared of. I was consumed by fear of what I was being told might...
read more