Are you a frustrated artist? A creative person, stuck like a square peg in a round hole, desperate to get out? Knowing your Branding Archetypes will help you create a business and brand that are totally you, allows your inner artist to emerge and make money doing what you love.
The illustration is the Artist Branding Archetype and I've worked with so many in the last year or so. You're all ready to take over the world!
This is one of twelve Branding Archetypes designed by Kendall Summerhawk. To know yours, you complete an assessment. This reveals which two make up YOUR UNIQUE BRAND PERSONALITY, what you are here to bring into the world through your business. These two archetypes provide all you need to start creating the business which reflects your unique talents, strengths and skills, allowing you to bring them all to the world.
Do message me if these are talking to you an you would like to know more. A virtual VIP Day with me is the best way to work on your branding.
Charlotte from Lotts and Lots, said, "The Sacred Money and Branding with Archetype coaching I had with Rosemary is the best investment I have made in my adult life. I have many different strings to my bow and am at a place where I want to join the skills I have together. With Rosemary's gentle guidance I was able to explore different areas of my skills, see my strengths as well as weaknesses and leave the sessions with an exciting and expansive horizon in front of me. Since my sessions I have had a flow of money coming through my business without the previous struggles I used to face. I have felt brave enough to try new ideas.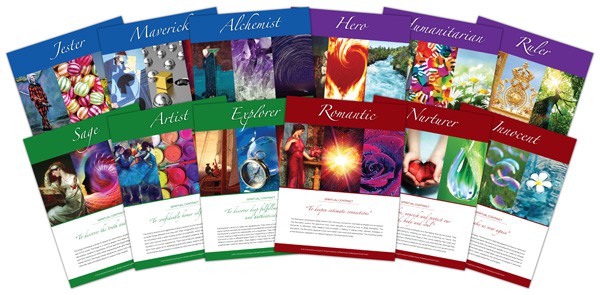 Artists live to turn the ordinary into something extraordinary, with a deep desire to change things. They crave changing the human experience, maybe with one amazing wallpaper design at a time or by being a catalyst to help others live a life less ordinary.
Here's the reverse side of the Artist card.